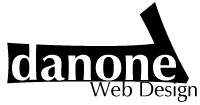 These are a few possibilities for your Web site. We can help you choose which ones will fit with your Internet presence, install them, customize them and even provide continuing maintenance of them and the rest of your site.


Advertise products on your web site that are of particular interest to your visitors and maintain them easily with ad management software. Not only help visitors to find goods and services they are interested in, but earn revenue at the same time!

Start your own on-line forum. Discuss the topics of interest to you, help promote your business ventures and keep visitors coming back again and again.

Add FREE real-time news headlines to your site and keep your visitors coming back, time and time again. Daily comics and horoscopes are also available at no cost from various sources.

Portal sites are the wave of the Internet, now you can have your own! Showcase links to only those topics you're interested in. You can even let visitors add their own favorite links and help you to build your site.

An on-line calendar can keep visitors informed of your upcoming events or optionally allow them to schedule events themself that are of interest to the community your site serves. Few other site features keep visitors' interest as much or provide that all important return visit assurance to site hosts.
Home - Info - Consulting - Design - Interactive - Help