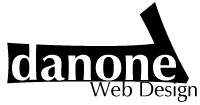 Need a presence on the Web but don't know where to begin? We can discuss the many ways the Internet can benefit you and your company or service.

Need a design that will impress your clients or just be functional. We can help with a strategy and page layout that's right for your image.

Need some interactive content to capture your visitor's interest and keep them coming back? We can help.

Need someone to be available to update your site and keep it all running smoothly? We are available to maintain the site for you on a continuing basis.
Home - Info - Consulting - Design - Interactive - Help