This page may contain affiliate links.
For more information visit our FTC disclosure page
Check out the family. Most manufacturers offer a full line of cooktops in a variety of configurations. Consider your cooking style and look for the right combination of features to get what you really want. Some offer choices of grills or griddles or even special wok burners.
Don't assume gas is better. We all know how easy it is to cook with gas, but today's electric cooktops can sometimes outperform gas. They heat up fast, typically do a better job of simmering, and some models have nearly infinite temperature adjustment.
Consider the whole arrangement. If you're going to install the cooktop directly over a built-in oven, make sure it's approved for that purpose. Cooktops are usually 30 or 36 inches wide, while wall ovens are 24, 27 and 30 inches wide. Make sure to measure all the dimensions carefully before making any decisions.
Consider venting needs. All cooktops should be vented. You have several choices in venting. Overhead range hoods, downdraft vents built into the cooktop or pop-up rear vents. If you are moving up to a commercial-style cooktop, don't be surprised if your current ventilation system is not adequate. The high heat of a professional-style cooktop calls for a more heavy-duty commercial-style rangehood. And expect to pay dearly for it.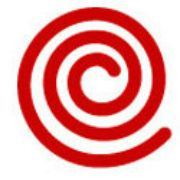 Consider element type. The different styles of electric surface elements each have their advantages and disadvantages. For example, if you do a lot of canning, you might want to consider regular plug-in coil surface burners where one can be swapped temporarily with a special 'canning element' to help prevent discoloration of the stove top.
Comparing Electric Cooktop Element Types
Performance Rating:
V = Very Good | G = Good | A = Acceptable


Element Type:
Coil
Radiant
Halogen
Induction
Heating Speed
Large amount of food
V
G
G
V
Small amount of food
V
G
G
V
Frying
G
G
G
V
Other considerations
Temperature recovery after adding liquid to food
V
V
G
V
Responsiveness to controls
G
A
A
V
Energy usage
V
V
G
V
Ability to maintain low constant temperature
A
G
A
V
Comments (see below)
Cookware recommended
A,D
A,B
A,B
C,D
Cleanability
E
F
F
G
Surface temp.
H
H
H
I

Comments:

A - Works best with flat-bottomed cookware.
B - Requires heavy gauge, flat bottom cookware.
C - Cookware must be made of a ferromagnetic material.
D - Performs satisfactorily with warped or uneven cookware.
E - Spillovers can cook onto drip pans.
F - Spills flow to cooler surface around element; easier to clean.
G - Spillovers won't burn onto cooktop; easiest to clean.
H - Heating element/area hot; areas surrounding remain cooler.
I - Cool cooking surface; heat only from contact with cookware.



Convertible range tops. If you choose a cooktop model with removable cartridges (like many Jenn-Air), you can choose the appropriate cooking burner depending on what you are cooking at the time. Optional cartridges can usually be purchased in regular coil element, radiant, halogen, European style solid element or BBQ grill designs. You can then mix and match to have an appropriate cooking surface available at all times.




Disclaimer: The staff of Appliance411.com does not necessarily agree with the opinions expressed by Productopia.com. The information and links are presented for reference only.