Our purchasing section gives you tips and advice on important issues concerning people in the market for new appliances.


Be sure to check out the 'Who Makes What' page to see the company behind the brand name you're purchasing.
And if you're a Do-it-yourselfer, the repair parts section will tell you all you need to know purchase repair parts for your home appliances.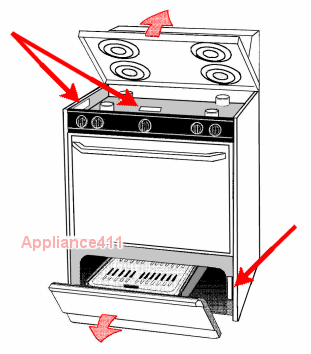 The 'Model Tag Locator' is an interactive application to help you on the first leg of your repair journey.
Should you be unable to find the specific information you're looking for in any of the sections, including the links, post a message in the on-line Q&A Forum.
If the staff of Appliance411.com doesn't have the answer, someone is sure to drop by and offer some advice.


The home service section will help you to decide whom you should call when you need a home appliance repaired. It also explains what you can expect in the way of charges.


Don't miss the 'Helpful Tips', 'Myths About Appliances' and 'Owner Manuals' sections. Those could help you avoid the need for service altogether.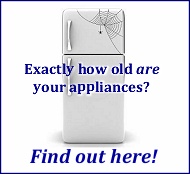 You can also find the age of your appliances with our date code lookup service found here.
Our links section has the most extensive references to other appliance related web sites. Each link has been visited by the Webmaster and been evaluated for it's usefulness.

No more wasted time with search engines trying to find that one page with the information you're looking for. We've done all the searching for you.

---
"What a pleasure it has been to utilize your Appliance411 web site! No nonsense, easy to use, unencumbered by excessively intrusive ads or unnecessary bells and whistles. Fast web page response, (for us poor dial-up users), intuitive user interface - the Internet would be a MUCH better place it there were more sites as well designed as yours."

- Nick M.
---
Click to recommend
this site to a friend
Privacy assured