If the washer is not going to be moved by someone familiar with the washer design's intricacies (ie. an appliance service professional), the shipping braces should be reinstalled before attempting the move.
The shipping braces for these machines are highly specialized and it is unlikely that even a professional moving company would have them. If you did not retain the ones which originally came with the appliance or they can not be reinstalled, a new shipping brace kit (see the links below) should be ordered well in advance of the departure date.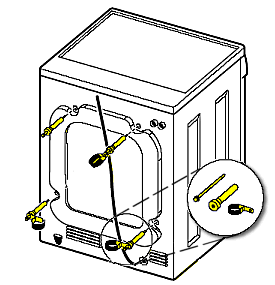 Draining as much water from the machine as possible will make it lighter for moving. Turnoff the water supply taps and then remove the washer's fill hoses. Select a fill cycle and energize the water valve by selecting a warm water setting. A few seconds of fill should be sufficient to drain the internal fill hose system of most remaining water.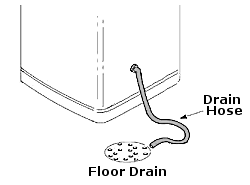 Place the drain hose along the ground to a floor drain or bucket and select a final spin/drain cycle. If the above is not possible, just laying the drain hose on the ground once outside the house should allow much of the remaining water to drain from the machine.
If the washer is going to be in sub-zero temperatures during or after the move, getting as much water that could freeze out would be a good idea. RV antifreeze should be safe to use in most washers to displace any plain water which might remain even after a final spin and drain. Adding some to the washer before doing a final spin should pump it into the internal water hoses and pump to protect them from freezing. Make sure you let the appliance thoroughly warm before use again.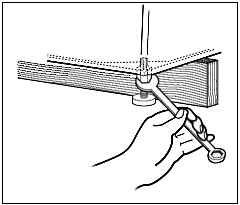 Tip: Although not absolutely necessary, the leveling legs should be screwed into the cabinet as much as possible to avoid potential floor damage or the legs getting caught on something and getting bent. Loosening the leg locking nuts will be required before that can be done.